Blog-ish
I have tried the blogging thing and even created a few posts in the past but then keeping up with them – not so much. I do post a lot of projects and step-by-step photos on my Facebook page (www.facebook.com/FullMoonLoonDesigns) but I'd like to give the website posting another try. This may not end up being a blog so much as just collections of projects and photos.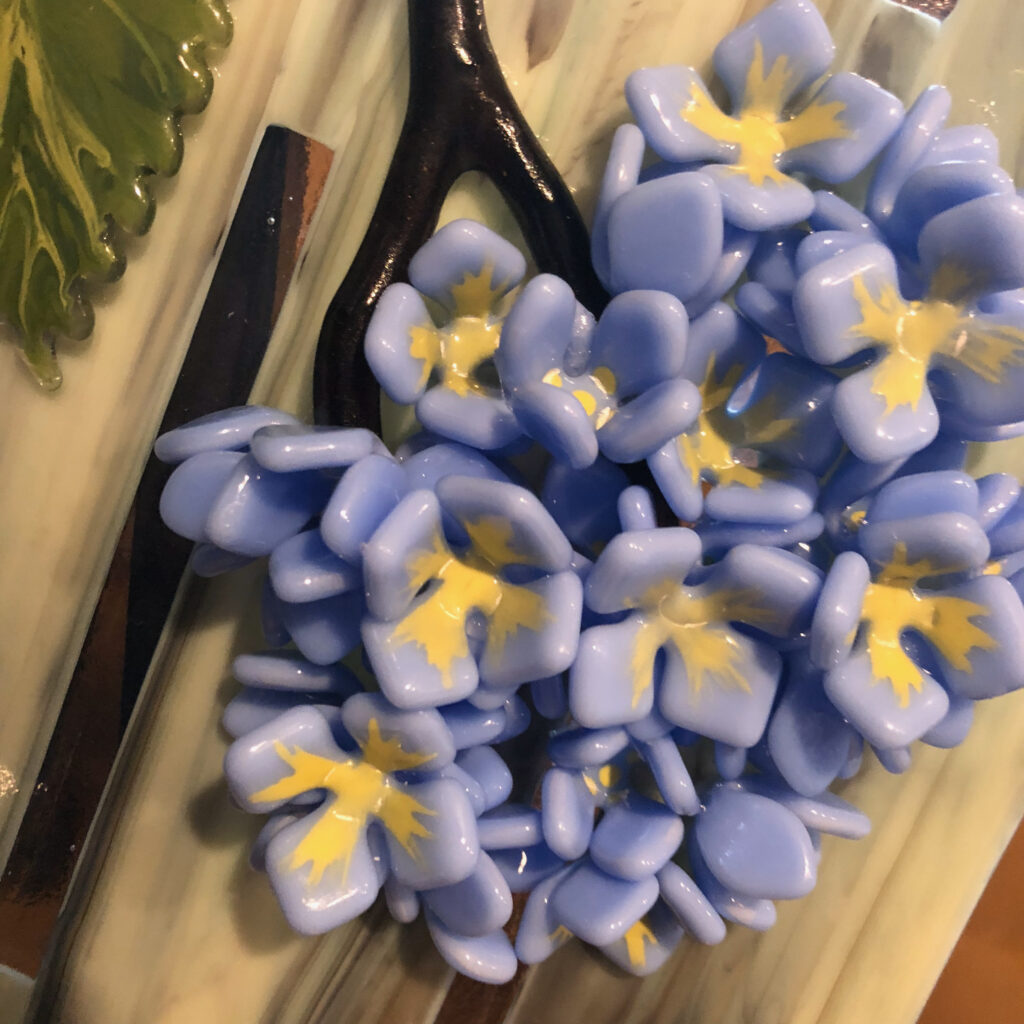 Back in 2018 I spent some time bringing this concept I'd had in mind for a long time to life. This was a fairly complex project as there were several steps and lots of trial and error getting my petals how I wanted them but I was very happy with the completed piece.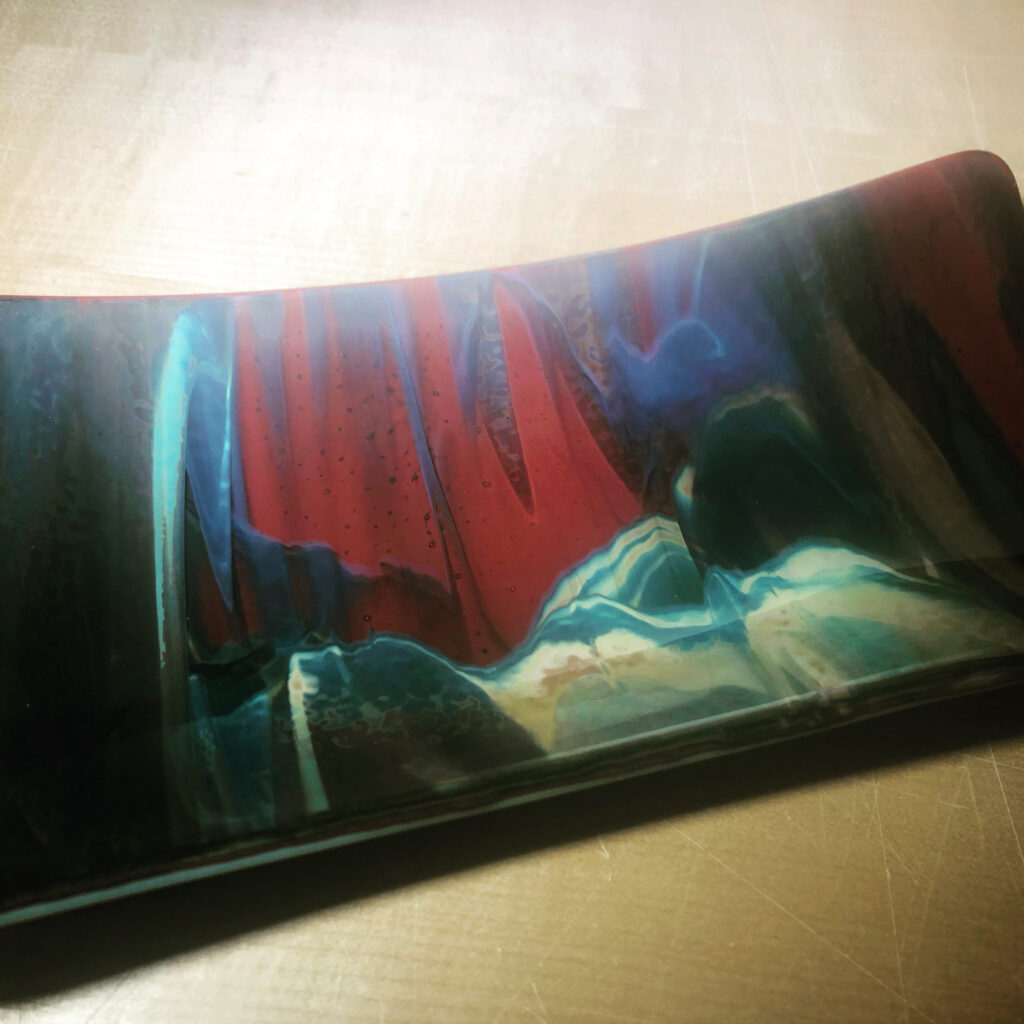 Learn more about how certain glass colors and compositions will react with each other in this post, and see more examples. This photo is an example of Bullseye Petrified Wood over Robin's Egg Blue.